Kelsey's Baptism Story
Hi, my name is Kelsey Johnson, and I will be turning eight years old soon. I have attended The Church at Station Hill ever since I was a baby. I've been thinking about becoming a Christian for a while. I would have conversations from time to time with my mom and dad. We would talk about what it means to become a Christian.
One Sunday back in February, we went to visit one of our other church campuses, Lockeland Springs. They had a great baptism that morning, and I got to watch the pastor of the church baptize his daughter Ruby Love. This really got me thinking about my own life and next steps I needed to take in order to become a Christian.
Loving and Living for Jesus
I came home that afternoon and was spending time with my friend Julia who lives down the street. I started talking to her more about what I was feeling that day. She is a Christian and helped answer some of the questions I had. Julia and I came back to my house to tell my mom and dad that I was ready to pray and become a Christian.
That night with my mom, dad, and brother Keyes beside me, I prayed and asked Jesus into my heart. I know that moment changed me forever, and now I'm ready to take this next step of baptism today to show others that I love Jesus with all my heart and I want to live each day to honor Him.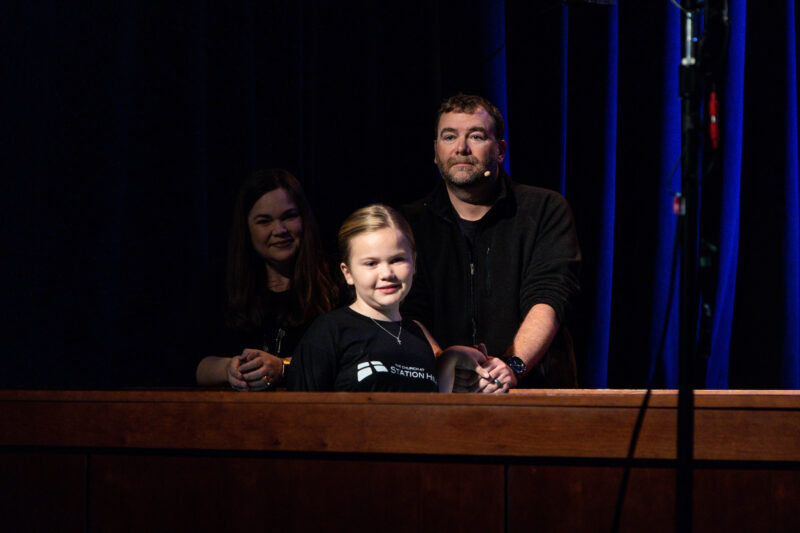 A Greater Hope
One of the things I'm most thankful for is that my grandfather was able to hear the news that I became a Christian just shortly before he left this earth to be with Jesus. I was able to tell him that I will see him again someday soon in heaven, and I can't wait for that day.
But most importantly, I can't wait to spend eternity with Jesus.