---
GRACE (Girls Running After Christ Everyday)
---
Group Type
Women
Age Group
Multi-Age
When
Tuesdays at 6:00 PM
Where
Off-Campus
G.R.A.C.E. = Girls Running After Christ Everyday 
Our name describes us best. We are an assortment of curious women of various ages seeking to grow more in Christ's likeness every day. None of us are perfect, or even close yet. But we are all making strides and showing progress. The first step is to come ready to be accepted right where you are and then loved on from there. You will quickly identify a strong mentoring spirit among us with a genuine desire to learn from each other, regardless of age or life stage.
We start the evening with prayer time for each other. It is powerful to hear your own name and life lifted up to the Lord by those who care about you. Don't give it a second thought if you're not experienced with praying out loud in a group. We all started somewhere and this band of women is more intent on praying than fretting over who or what might be said. Nothing fancy, just plain old ordinary blessings and praises.  
Currently we are studying "The Women of the Bible."  We've set aside the "popular" girls in an effort to dig into those who may not be as prominent. It is our belief, to be top notch Girls Running After Christ Everyday, we need to learn what the Bible teaches us about various women and then how to apply it to our own walk with Christ. Since we are all running around busy, there will be no homework and each lesson is confined to that particular evening. You can easily jump in at any time without feeling as if you have to catch up and if you miss a night, you won't be behind. The three nightly steps begin with reading the scripture, then learning a lesson, followed by group discussions of how we can relate it to our own lives.
Feel free to bring snacks to share, as some of us do. But it certainly isn't a requirement. We try to end close to 8:00 p.m. since it is a week night.  From time to time we plan to find adventures where we can also help others outside of the group.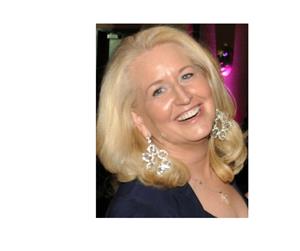 More Information
For more information or to visit this group , please contact Lynn McLeod.