---
---
Group Focus
Women
Life-Stage
Multi-Age
When
Fridays at 9:30 AM
Where
On-Campus
Room: 2006 map
Ongoing through the end of May (when school ends)

9:30 a.m.–12 noon
Topic: Entrusted: A Study of 2 Timothy by Beth Moore

We were never meant to take this journey of faith alone or in secret. God has entrusted us with the great and mighty gift of the gospel, something too precious and life-giving to keep to ourselves.

In this 6-session Bible study, Beth will encourage you to guard what God has entrusted to you, further His kingdom by sharing Christ with others, and pour into future generations just as Paul once mentored Timothy. Because in this journey of joy and hardship, we need each other to stay the course and live a life of faithfulness.
We are a group of moms with children of all ages, from babies to adult children with their own babies.
We also have lunch together after Bible study most weeks.

We meet each week to study God's Word and pray together.  As we draw closer to Jesus, we know that He equips us to become mothers and wives that profoundly change our families and the world around us.
We will go until the end of school in May.

Led by Kari Moore.
Please RSVP for childcare at
childcare@brentwoodbaptist.com
or 324-6160.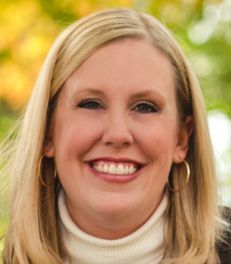 More Information
For more information or to visit this group , please contact Kari Moore.