---
---
Group Focus
Marriage / Family
Life-Stage
Age: 30's and 40's
When
Sundays at 9:30 AM
Where
On-Campus
Room: 2004 C map
Couples with children, Ages 30's and 40's.
We are a community of couples working on biblical life, marriage, and parenting.  We strive for spiritual maturity through fellowship and study of the Bible.

We have done ministry in a local low-income neighborhood through the Path Project.  Some of the men meet weekly for discipleship.  We get together frequently for meals, fellowship, and topical learning opportunities.
Led by John and Andrea Harris.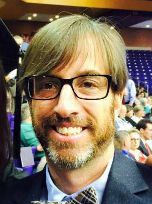 More Information
For more information or to visit this group , please contact John Harris.